STORY
Vulgar is a child of chaos looking for peace.
What started as an idea to break free, before we know it became a passion project for Akshay Sharma. In years of yearning, the actual journey of Vulgar begins right before the first lockdown in 2020. The idea is to push the boundaries of fashion. Vulgar has a close-knitted team of dedicated young artists working towards a collective dream.

"I remember quitting my job & sitting on a blank ppt the next day, at that time I knew this was my calling."

People are still very new to fluid fashion, especially in India. Most of the big retail fashion houses are still archaic in nature, refusing to move beyond the age-old binary concept of men & women section.

"There's an extreme femininity and an extreme masculinity that lies in one person, often we are allowed to express only one of those because of the roles assigned."

Vulgar is here to move the wheel with fluidity & body inclusivity at the core of its narrative from the design process to the choice of fabric, from brand editorials to becoming the voice of change on social media.
To build a global brand with progressive ideologies, we need plenty of things, courage & the right intent being on top of the list.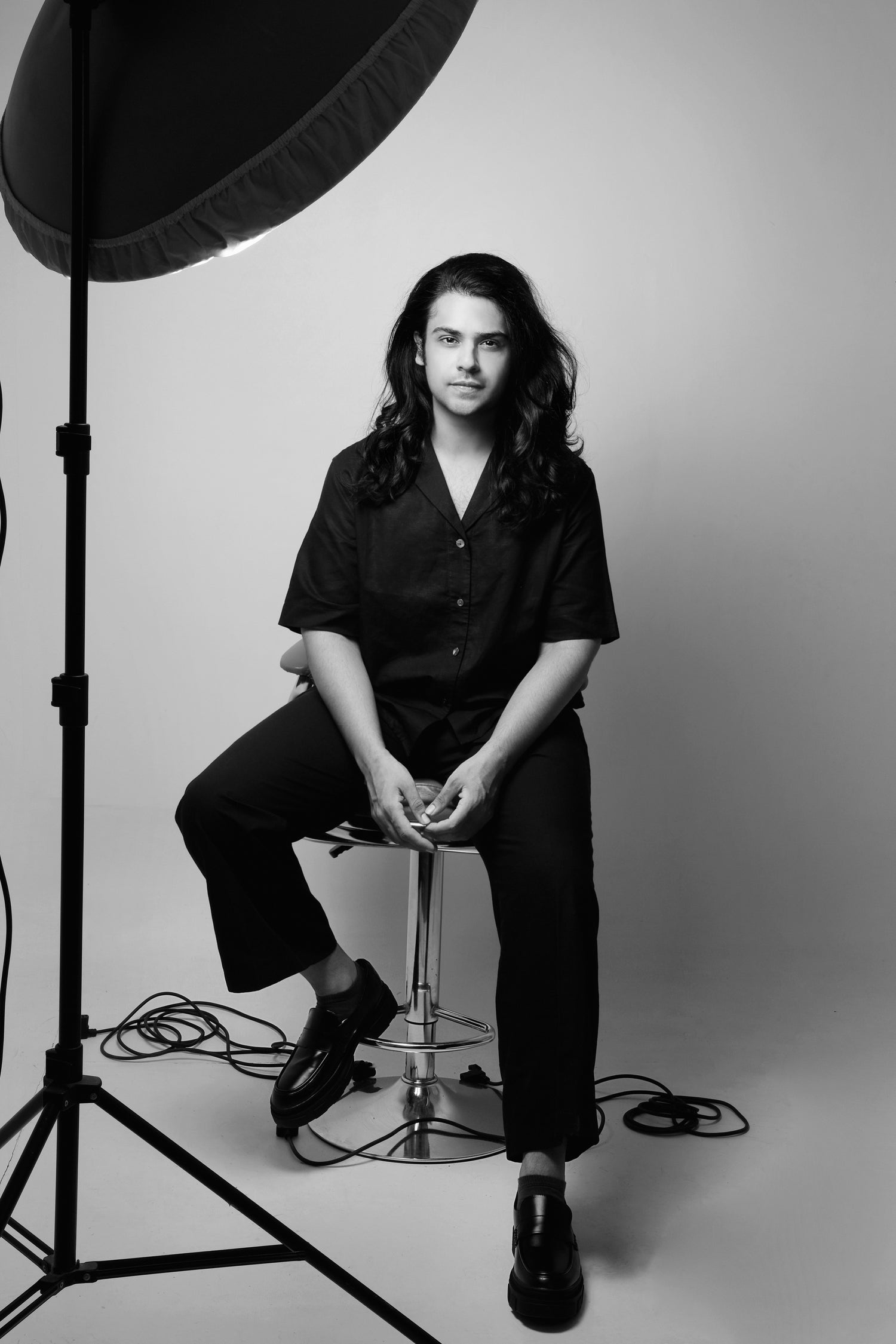 Since early childhood, Akshay has always been enthralled by fashion, fabrics and creating visuals. Being an Alumni of National Institute of Fashion Technology, Bengaluru and holding a degree in Masters of Commerce and an intermediate Chartered Accountancy, he has always known that Fashion is his calling.

"I remember as a kid how beautiful my mother looked in her perfectly draped saree, that was the beginning of it all."

He's a fluid fashion entrepreneur who after years of experience in industry decided to create Vulgar, a forward & futuristic take on fashion coalesced with the very basic essence of human emotion.

"I believe the world's tricking all of us & our journey is to get through, the only possible way out is by accepting our shadows."